All of my books can be found at major e-book distributors For a complete listing of my books at Smashwords, click here. Paperback are available at Amazon.
Fiction:
Release: Lester Baum is getting out of prison, and about to try returning to the house he once shared with his wife and children. Perhaps only his lawyer and neighbor care that he didn't commit the crime his wife accused him of as she unleashed her own terror. He must register as a sex offender. He wants to live a quiet, unobtrusive life. But that is not going to happen.
Music for Arguments is a collection of twenty short stories about families in turmoil, men who wrestle with the expectations of others and what is expected of them, and hard to find grace.
Poetry:
In Domestic News includes poems published between 2009 and 2012 mostly, whose themes of domestic life, work, suffering, and redemption still resonate. The collection includes free verse poems, as well as works using and experimenting with forms. A number of previously unpublished pieces have been added, including a selection of haiku ("Bony Tree Fingers"). Long time fans may remember the three sequences on grief in the section titled "Three Laments." Representing a significant phase in the author's career, the volume should be an important part of any poetry lover's collection.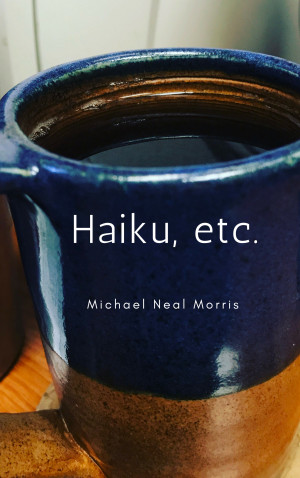 Haiku, Etc. takes a modern approach to haiku and its related forms, without losing sight of a variety of traditions. The book contains three sections. First, is "before me the black road curves," which includes haiku, senryu, and tanka poems. Next comes a selection of three renga titled "crossings." Closing the book is a section titled "outline of distant trees," a selection of eyeku (haiku written in response to pictures — photos not included).
naked is a collection of 121 "micro-poems."
Re
cital Notes, Volume I: The Paper Sessions — This is the first in a serious of poems written during musical performances. Some address music directly, and some are about where the music or people took me.
Non-fiction:
Is It I, Rabbi? is a slim volume of meditations invites readers to act prayerfully, and to consider the deeper places where scripture intersects with their everyday lives. The book contains personal and painfully honest reflections, not only on our foibles, but on the God who lifts us up.